972-241-4433
Shortest Orthodontics treatment time ever introduced now is being offered in our office by Dr. Haghiri! Regardless of your age you can have a Beautiful strait smile in LESS THAN 6 MONTHS !
All you have to do  is to Call our office and schedule a FREE evaluation!
In American Dental Center, the philosophy is to provide the highest quality of health and cosmetic care. Our dentists personally customize and treat each patient's individual needs. This specialized approach is also reflected in the care exhibited by our dedicated staff. Even though electronic communication is available, there is always an experienced staff member to answer any questions that patients may have.
Over the years our Dentists have been honored to treat many adults and minor patients with high urgency surgical, Ortho, Endo and Cosmetic needs. As oppose to most dental clinics, American Dental Center has been welcoming patients in need of wide variety of Dental services for more than 20 years.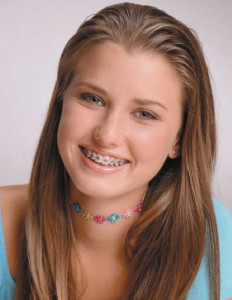 Therefore you will not be referred out to another provider to take care of your minor, major or surgical treatments! Both adults and children feel comfortable in the warm and friendly atmosphere of American Dental Center.
In American Dental Center, orthodontic treatment is not only to align the teeth, but also to have them function properly while achieving a pleasing aesthetic facial appearance. This expertise allows our dentists to treat the simplest alignment of teeth as well as the most complicated cases involving TMJ dysfunction and orthognathic surgery.
At American Dental Center you will discover professionalism with a unique combination of many years of experience and the latest technology in orthodontic treatment. In order to make these services more available American Dental Center offers complimentary examinations, affordable payment plans, and accepts most insurance programs.