972-241-4433
Here at American Dental Center our mission is to provide the finest dental care. We are committed to providing a lifetime of optimum oral health to our patients and strive to foster patient relationships based on mutual trust, excellent customer service, and the best patient care available. Patients at American Dental will be at ease knowing that their care will be administered with a sense of caring, comfort, and kindness. American Dental Center uses the most innovated procedures and technology which provide all of our patients with the gentlest of care.
Mina Haghiri, DDS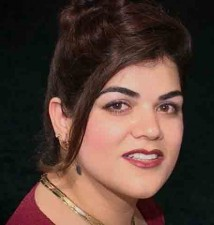 Dr. Mina Haghiri is a General Dentist. She graduated from Baylor College of Dentistry in Dallas Texas June 1998. She worked as an assistant professor in BCD in 1999 along with her private practice. The focus of her practice is in implant surgery and restoration, oral surgery including wisdom teeth extraction, sinus lift, and bone graft surgery. She also has extensive skills in cosmetic dentistry, providing wide variety of cosmetic services like orthodontics, ceramic crowns, and lumineers.
With commitment to exceptional care, she built and maintained 23 years of practice in the Dallas area.
She and her staff continue their education process by attending courses to keep them informed and current. On a continuous basis, Dr. Mina masters the most modern technologies and techniques in cosmetic dentistry.